This is a study of private fire protection and detection systems, such as sprinkler and standpipe systems, chemical extinguishing systems, detection systems, and devices. Each system is discussed as to its need, construction, preventative maintenance, and individual uses.
Couch Courses "ATPC1540 Private Fire Protection Systems 1" course is a self-paced online fire course with continuous enrollment and is an approved online class by the Florida State Fire College that provides 45 hours (CEU's) toward a Florida Firesafety Inspector certificate. It is also one of the eight mandatory courses for Florida Fire Officer I certification and one of the five mandatory courses for Florida Firesafety Inspector I certification.
Couch Courses ATPC1540 Private Fire Protection Systems 1 course complies with the Job Performance Requirements established by NFPA 1021 and NFPA 1031. The course will familiarize our students with the various types of Private Fire Protection and Detection Systems in common use, including:
Sprinkler and standpipe systems
Chemical extinguishing systems
Detection systems and devices
Upon successful completion of our approved course, students will be able to:
Develop a clear understanding of fire behavior and how it relates to detection and extinguishment
Recognize the process involved in developing codes and how they relate to fire protection
Comprehend the water supply apparatus in a fire protection system
Understand the components of standpipe fire protection systems and the related hose systems and the codes governing their installation and use
Recognize the components of automatic fire sprinkler systems and the codes governing their installation and use
Comprehend the components of specialized water-based fire protection systems and the codes governing their installation and use
Understand the components of fire alarm systems and know what each component does
Be able to identify requirements for the different types of detection and alarm systems
Recognize, and be able to compare, the components in dry and wet chemical extinguishing systems
Understand gaseous agent extinguishing systems
Comprehend the available types of portable fire extinguishers, how and when they're used, and how they are operated
Recognize and understand the reasons for smoke management and control systems in relation to life safety
Understand how emergency response, property security, and fire protection systems interact as well as their relationship with each other
Recognize current and new technologies around fire protection systems.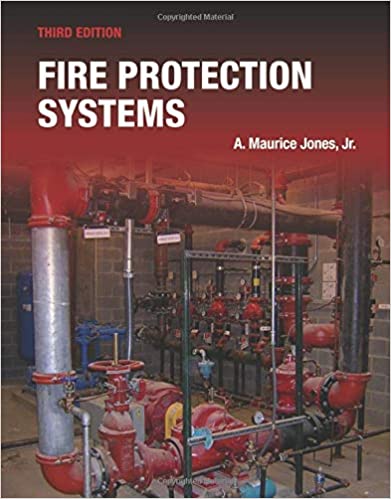 Purchase the required textbook from the vendor here.